Welcome to the web site of Chapter 056 of the Canadian Motorcycle Cruisers. We are a family oriented group of motorcycle enthusiasts. Our emphasis is on safe group riding and friendship. We don't care what make or model of motorcycle you ride, as long as you ride. It costs nothing to join us, and there are no dues.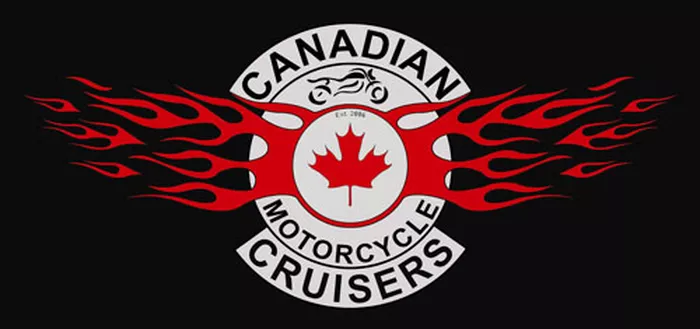 Our rules are simple:
Don't drink and ride.
Always ride safely.
Always be nice to each other.
For CMC bylaws & guidelines please visit the CMC National home page.
Our chapter holds mid-week Meet & Greets where we get together over coffee and get to know each other, plan rides, and do short group rides if desired.  Find out more about our Meet & Greets on the Weekly Meetings page.  We do our longer, planned rides on the weekends.  Find out more about our planned rides on the Upcoming Rides & Events page.
Come on out and get to know us, and let us get to know you. You will find we are a very friendly group of people who share a common interest in motorcycles and riding. As stated in the Bylaws, you are not required to own a bike, several of our members are passengers. It does not matter what kind of bike you ride or are interested in, all are welcome.